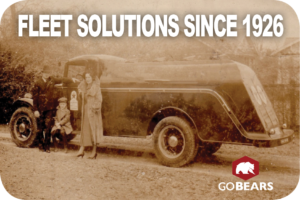 GoBears Fleet Card
Take control of fleet fueling and other business vehicle related expenses with the GoBears Fleet Card. Whether your company has a small fleet or large fleet, the GoBears Fleet Card Program is the perfect way to keep your drivers on the road – and on the job.
Acceptance
The Wawa Fleet Card is accepted at over 450 Wawa locations (Over 290 with Diesel!) in New Jersey, Pennsylvania, Delaware, Florida, Maryland, and Virginia.
Monthly Reports
Each month you'll receive comprehensive, easy-to-read reports featuring all your vehicle fleet activity.  You'll see detailed information at both the driver and vehicle level.  You'll reduce administrative and fiscal reporting time with our month-to-date and year-to-date reports.
Security and Control
With the Wawa Fleet Card you'll be able to more effectively monitor and control driver purchase behavior and reduce unauthorized spending.  You can set up purchase controls using unique driver codes so you'll know who bought what, when where and for how much.
Best-in-Class Customer Service
Friendly, knowledgeable representatives are available 24/7 to answer questions or immediately cancel lost or stolen cards.
Powerful Online Tools
With just a click of the mouse, you'll be able to view your fleet activity online – at any time.  You'll be able to change or update controls the way you want to, when you want to.
Tax Exemption and Reporting
For qualified businesses we bill net of applicable taxes due when permissible.