The story of Noble Roman's Pizza is the story of dedication to quality you can taste! Every ingredient we use, every mouthwatering product we bake, has been developed in such a way as to maximize the pleasure of your taste buds!
Delicious Ingredients
Take our pizza crusts, for example. They're made from specially milled, high protein flour, flavorful cornmeal and lots of bakery yeast. Our fresh-packed, un-condensed sauce is made with secret spices, parmesan cheese and vine-ripened tomatoes straight from the fields of California. And our vegetables and mushrooms are always sliced and delivered fresh, never canned.
Committed to our Customers
It's common these days to cut corners and save a nickel, but our commitment to good taste means we never use soy fillers in our meats or cheeses. Our pizza cheese is 100% real Mozzarella and Muenster cheese blended together with a pinch of oregano. And our pepperoni, sausage, beef and bacon—again, 100% real meat with no extenders or fillers. Seems like the way it ought to be done, right? We agree!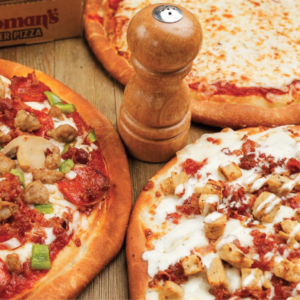 Our menu features a variety of lunch and dinner options, including specialty & create-your own pizzas, delicious pastas, hot baked subs, traditional and boneless wings, and salads.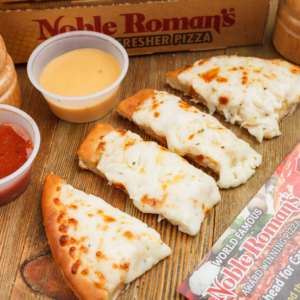 We offer a variety of side items, including breadsticks with dip, cheesy stixs, and garlic bread. We also have some delicious, must-have desserts, including chocolate cake and our cinnamon round dessert pizza!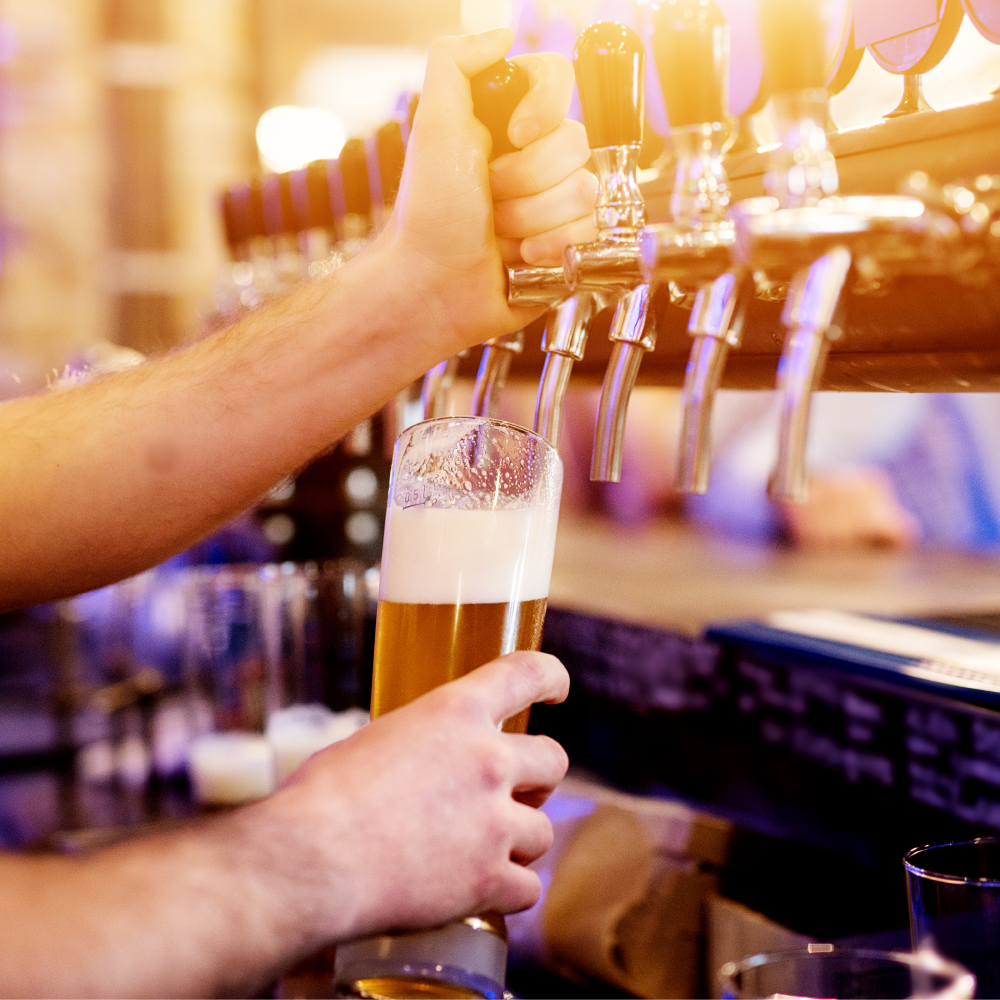 Grab a drink from our full-service bar! We offer a variety of domestic, import, and craft beers on tap and bottled. Our bar also offers wine & cocktails. Order a drink at your table, or sit at the bar and order from our Bar Snack menu!
Sunday – Wednesday
11:00am - 8:00pm
Thursday - Saturday
11:00am – 9:00pm
Noble Roman's Pizza
220 N. Alex Plaisance Blvd. Ste. 1
Golden Meadow, LA 70357